did not see any RX7 FC that was a TAFC but maybe he was there.,.
This unreal beautiful EDSEL that took 12 years to do.
For Rich.. I hope I got it right.. the GF did not verify for me
GF had my cruiser bike out to get around at the track
6 Second full carbon bike. Ridden by a 66 year old guy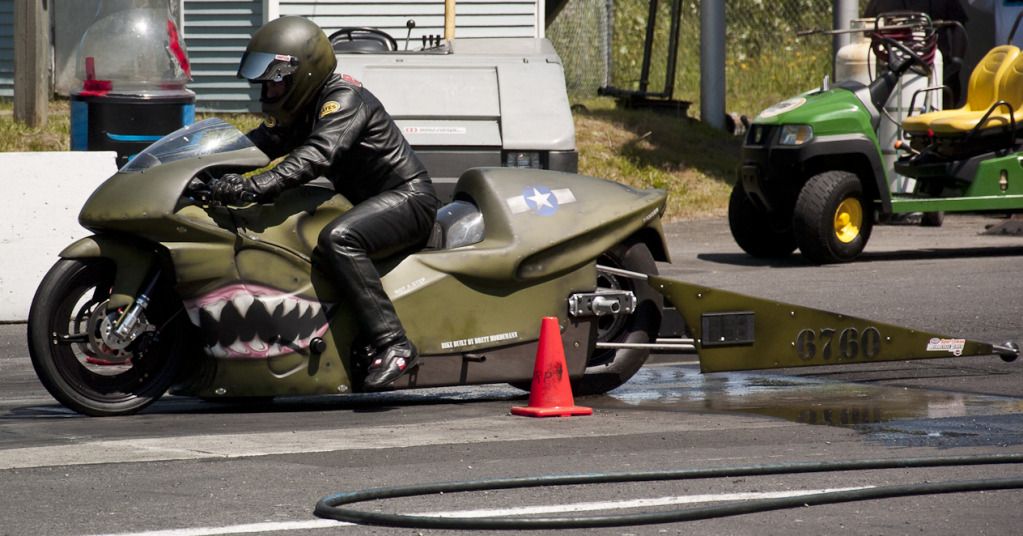 This car won Best Engineering for 2012
Thos who know drag racing.. no it is not a Jerry bickel car
Saw a few of these stock off the floor Cobra Jets.. MAN O MAN.. $92,000 can get you a 9.5second street legal car!