Quote:
Originally Posted by
Hard Tack
Not sure if you're enjoying the trip or not,but it sure sounds like a massive life experience/reality check.

Thanks for the updates.
Even when you're being nice you still sound like a condescending prick.
Massive life experience yes...but reality check? pfft...give me a break.
My progress so far.
It's not really my exact route but gives you an idea. Anyone know how to embed that shiz? I tried and failed lol..
Pics!
Still in Hebei. Monstrous coal plant. I stopped for water at a roadside vendor and within seconds could see black dust collecting on the condensation on the outside of the bottle.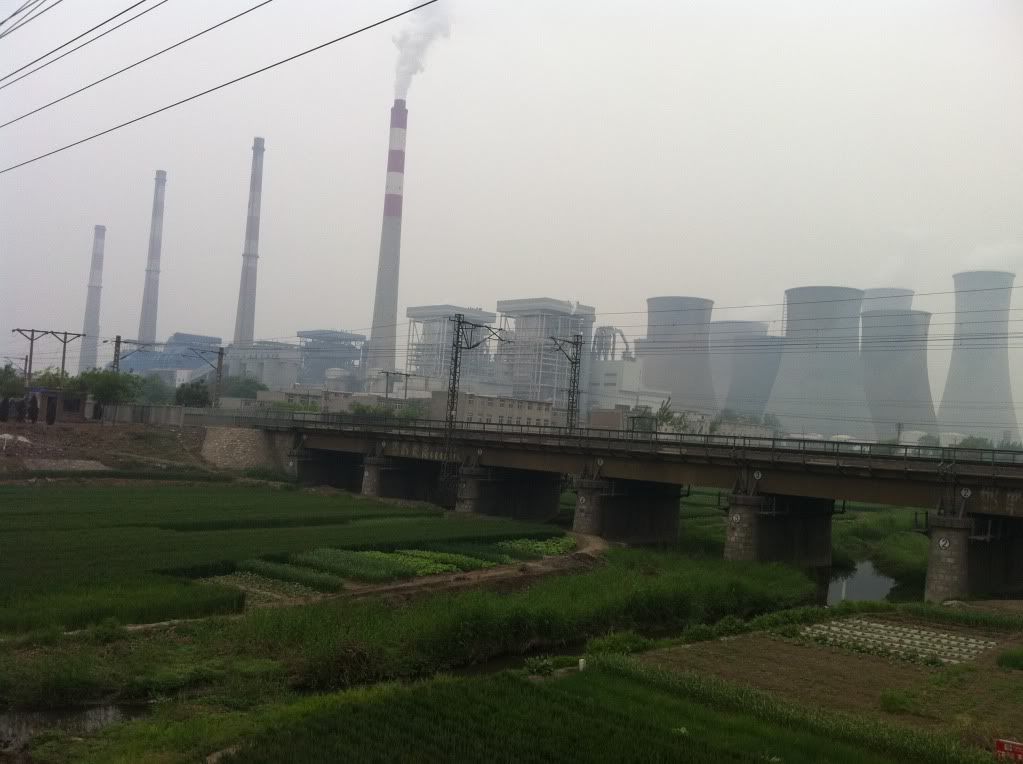 Crossing the Hebei, Henan border. Famous Yellow River seems notably absent. Wheat farming where the river once was.
I love these things! Road sweeper with a spinning broom fan! They remind me of monsters from legend of zelda.
I did a lot of crisscrossing through the countryside yesterday and was very lucky I didn't become hoplessly lost. I knew down this road was a bridge and past the bridge was my next turn.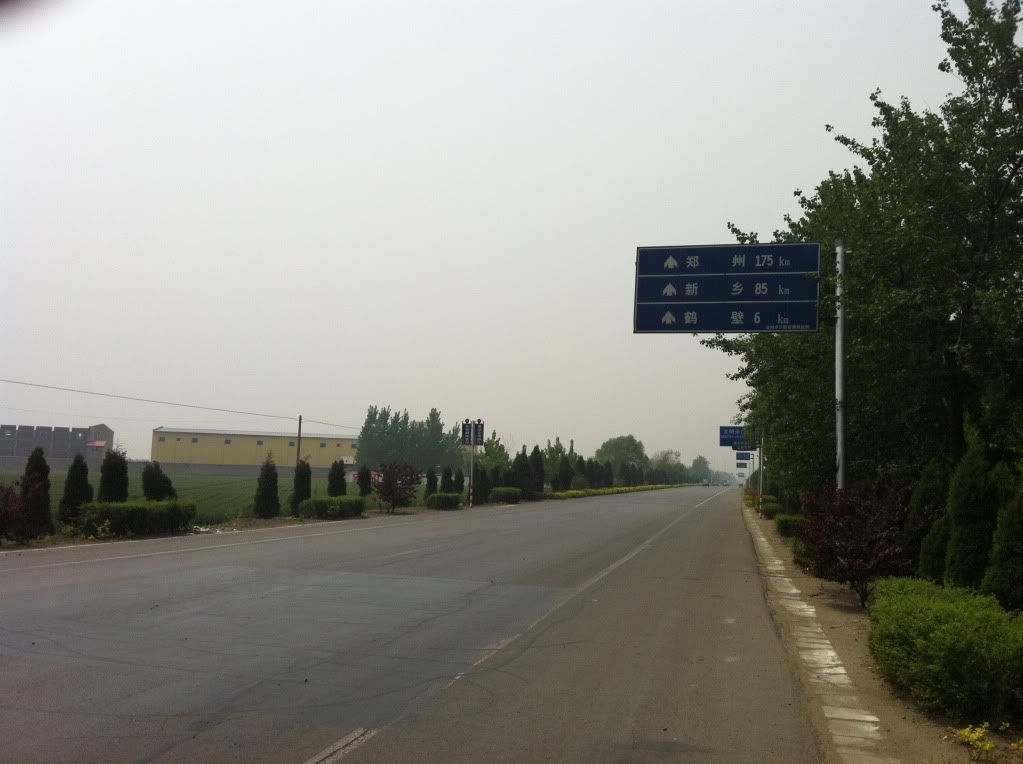 Whaaat?
You mean I gotta hoof it across that?
Got to the other side and found my turn.
Countryside road. Sorry about the finger in the bottom left.
Starting to get a little bit nice.
Oh noes! A flat!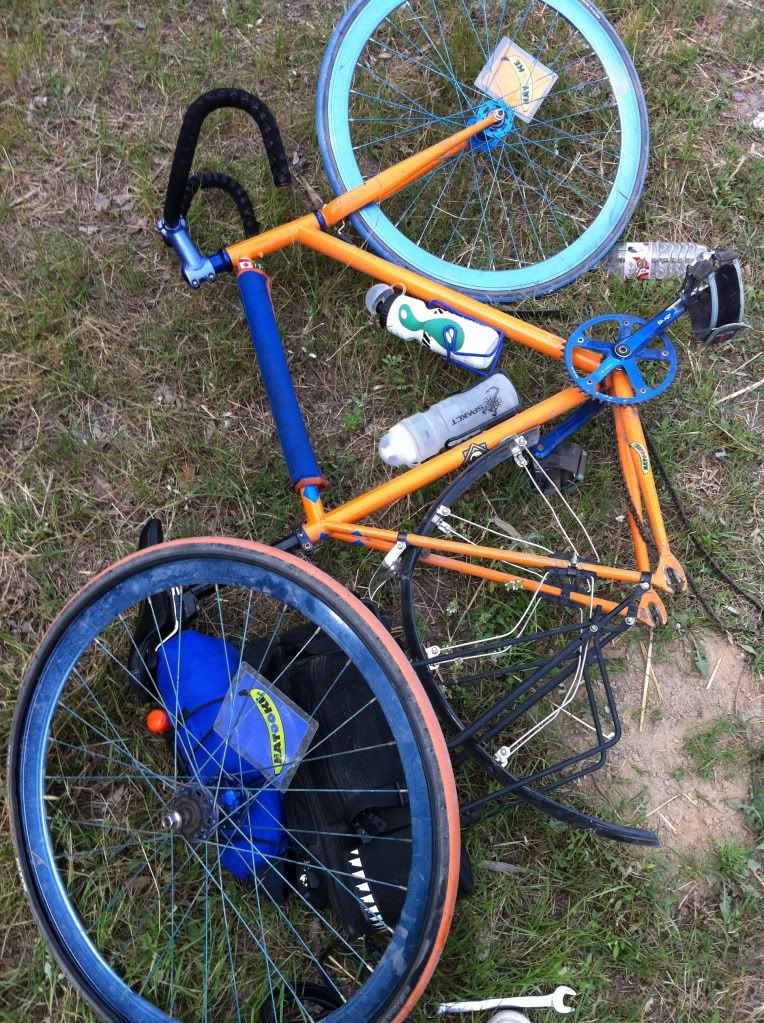 Snakebite. Gotta start running higher pressure...
Scenery progressively getting nicer. Still hazy from the coal plants to the north but getting better.
Riding along looking for my next turn. I had the feeling I had already past it. There's a village behind but which village is it? My map showed six villages on this road but which one is this? I sat down on a pbus stop bench. GPS was too far away from any cell towers to show me where I was. Somebody help! Somebody give me a sign!
Oh there's one right in front of me...a truck must have crashed into it and now they're fixing it. Check map..lol only 200 metres from my turn.
Home stretch to the home stretch. Just a few more kilometres to the bridge and after the bridge only 10 km's into town but daylight is running out!
Arrived at the bridge and what a bridge it was. Sun is almost gone..
The bridge was a temporary floating bridge. Slabs of steel lashed together and fixed to the shore. When trucks drove over it rippled up and down like a massive waterbed. One second I was going uphill then I was going downhill. Sooo trippy.
Once I got to the road on the other side it was completely dark. Road down a narrow country road constantly getting pushed off the road by oncoming trucks that went all the way into my shoulder to pass the vehicles on the left.
Finally saw the gate for the entrance to Kaifeng.
20 minutes later I was at the hostel. Most epic riding day of my life.