nice.
it was a good day here as well, 20-30cm on a sun crust. couple mellow shots in the trees then we pushed up high.
I hate this skin track at the best of times. spiddy sences screamming at me, but my stubbornness won out. got to the top and the clouds broke to show us a small slab we remote triggered on the way up.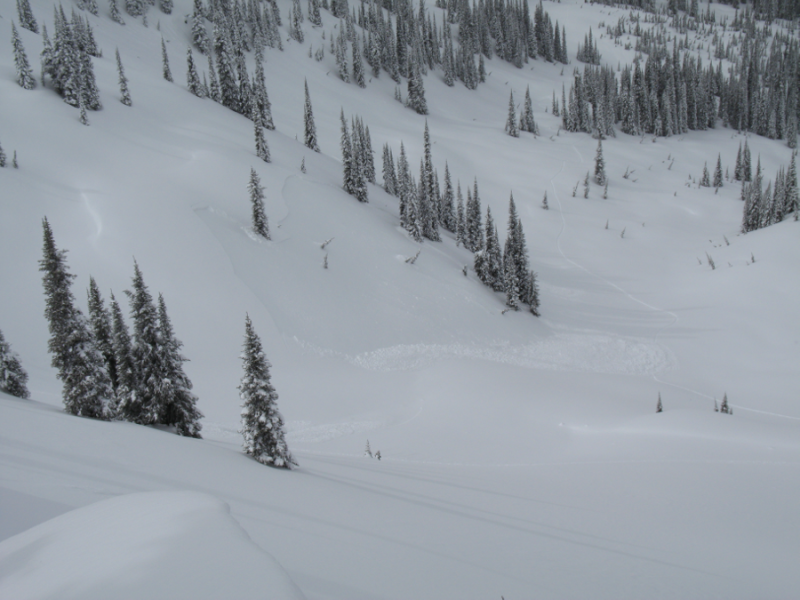 skinned a long the ridge line and poped off a size two which ran full path. only took out a small portion of our skin track, and that was only because i've seen this slope slide so meny times i had a very good idea where to put the up track.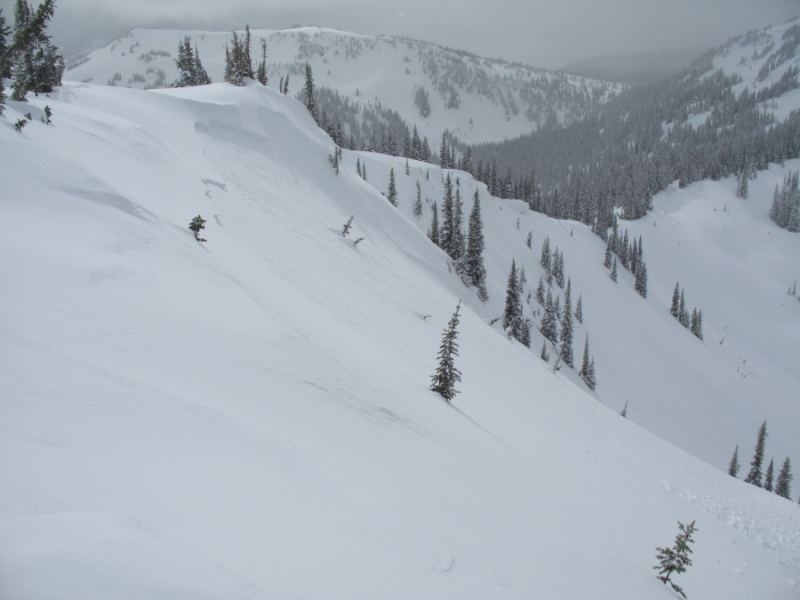 remote triggered evey line we looked at, all N-NE. kind of wondered how the F we made it up top.
cleaned out a gully which again ran full path, and ripped the hang fire back to the protected goodness.
made for a pretty fun day all in all.
play safe.