Here's one that I've had in mind to snap since the thread was posted. I finally hit the trail it's on yesterday, and snapped a couple.
Anyway, as you can see the whole structure is elevated.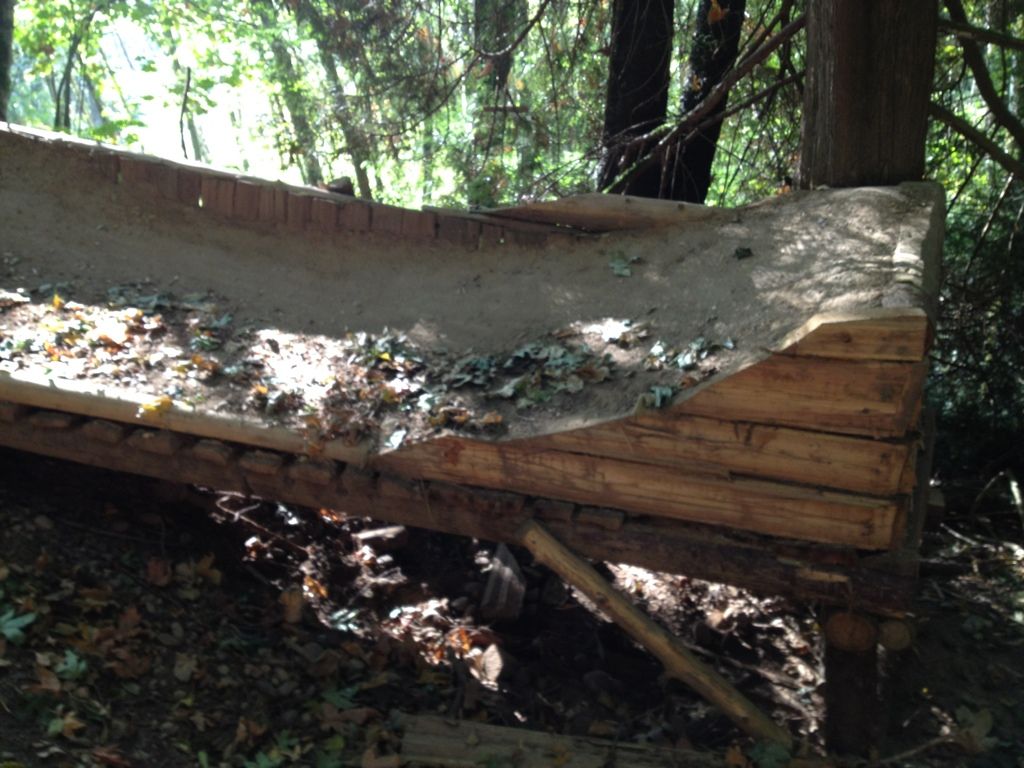 The dirt is held in by the sides, and a strengthened floor.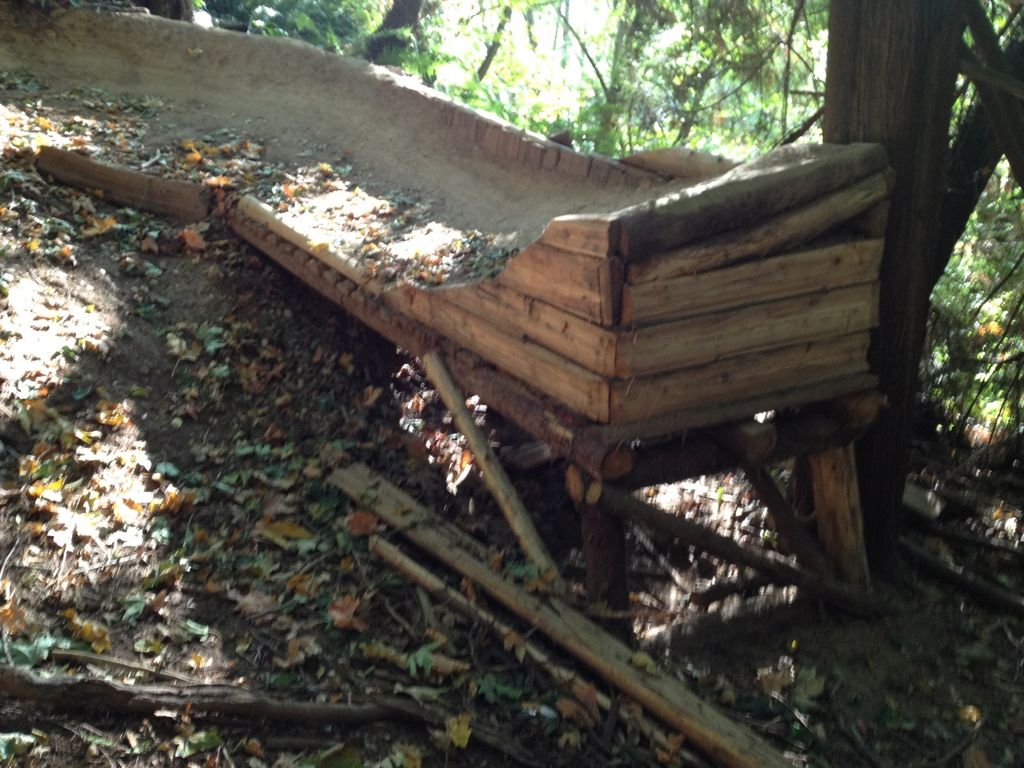 As you can see, there is a lot of effort put into the design of this, saving a lot of work when it came to procuring and moving dirt.
Quote:
Originally Posted by
biggles604
splitting a 23' cedar log and then making a V out of it, braced it, lined the bottom of the V with rocks (which was 1-2" seperated), then we lined it with water permeable landscaping material and sieved dirt onto it.
Nice!
I need to snap a pic this afternoon of a similar idea a buddy and I had on my home trail. We built a rudimentary frame using slats on a "V" pattern to hold the dirt in. It works like a charm, and again, used a lot less dirt than a standard wood framed structure.
I really like the use to landscaping material though. If not for this thread, I wouldn't have thought of that on my own.
Take that, dubprof!